Our Curriculum and Teachers
Our Curriculum
MusicPlay activities and materials are based on the research of Edwin E. Gordon, internationally renowned music psychologist-and former UB music education professor. In his book, A Music Learning Theory for Newborn and Young Children, Dr. Gordon looked at the critical importance of preschool music education in a scholarly way and described how to guide young children in music learning. His work has been portrayed on the NBC Today Show, in the New York Times, in USA Today, and in a variety of European and Asian publications.
The MusicPlay name is used by permission of G.I.A. Publications, Inc.
---
Our Teachers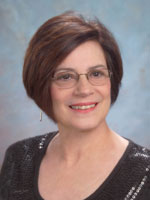 Maria Runfola (bio

), a Western New York music educator and University at Buffalo professor and administrator for over 50 years, is a Gordon scholar and classroom music specialist. As a doctoral student, Runfola assisted Edwin E. Gordon with critical research as he pioneered knowledge of how young children develop an understanding of music. Her book on the Child Voice, commissioned by the National Association for Music Education (NAfME), reflects thorough understanding of vocal development from early childhood through the voice in transition. Professor Runfola's scholarship includes design of music toys, some of them with patented features; research on musical engagement through hearing assistive devices for hearing disabled to support listening enjoyment at Buffalo Philharmonic Orchestra concerts; research about the developmental characteristics of music learners; and, most recently, research on the impact of music and creative movement learning on theoretical predictors of school readiness. Her most recent publication is a chapter on Early Childhood Music Assessment for the Oxford Handbook of Assessment in Music. She is on the Advisory Board of the Gordon Institute for Music Learning.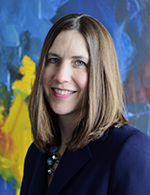 Beth Etopio (bio

), a former public school music teacher, holds a doctorate in Early Childhood Education from the University at Buffalo and was recognized by the University Graduate School with an excellence in teaching award. Dr. Etopio is a frequent presenter at regional and national conferences on young children's music and creative movement responses. Her research interests include the professional development of early childhood teachers, the music learning of young children, and the relationship between children's music learning and social, emotional, and cognitive development. She has 10 years of experience teaching MusicPlay classes for infants, toddlers, and preschoolers, and holds certification in Early Childhood Music Levels 1 & 2 from the Gordon Institute for Music Learning.
Professor Runfola and Professor Etopio will be assisted in class by music education doctoral students.