Our Curriculum and Teachers
Our Curriculum
MusicPlay activities and materials are based on the research of Edwin E. Gordon, internationally renowned music psychologist-and former UB music education professor. In his book, A Music Learning Theory for Newborn and Young Children, Dr. Gordon looked at the critical importance of preschool music education in a scholarly way and described how to guide young children in music learning. His work has been portrayed on the NBC Today Show, in the New York Times, in USA Today, and in a variety of European and Asian publications.
The MusicPlay name is used by permission of G.I.A. Publications, Inc.
---
Our Teachers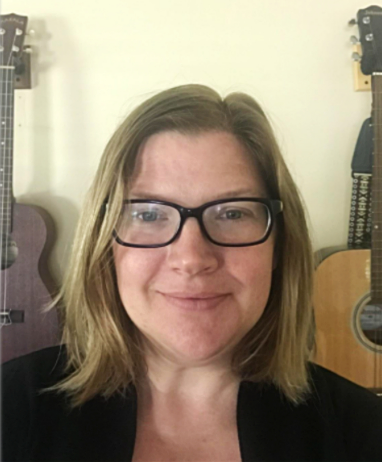 Holley Haynes has been devoted to teaching music to children for 19 years. Holley resides in the Rochester, NY area and currently teaches general music at Village Elementary School in Hilton, NY. Prior to joining the music team at Hilton, Holley taught preschool at the Mendon Community Nursery School (MCNS) in Mendon, NY. At MCNS she was the lead teacher for their 3 year-olds class and their Music and Literature classes. Prior to moving to the Rochester area in 2009, she taught at Temple University's early childhood music program and in the public schools in New Jersey. Recently, several of Holley's songs and lesson plans have been published in Music Play 2: An Early Childhood Music Curriculum.

Holley Haynes has a Bachelor of Music Education from Rutgers University and a Master of Music Education from Temple University. She is a faculty member for the Gordon Institute for Music Learning in early childhood music. She also supervises and mentors music education student teachers in the Rochester area for SUNY Fredonia. Holley has shared her expertise with parents, undergraduate students, teachers, and music educators in the United States and China through presentations and workshops.

Ms. Haynes will be assisted in class by music education masters and doctoral students.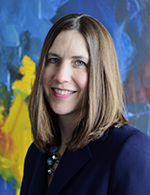 Beth Etopio

, a former public school music teacher, holds a doctorate in Early Childhood Education from the University at Buffalo and was recognized by the University Graduate School with an excellence in teaching award. Dr. Etopio is a frequent presenter at regional and national conferences on young children's music and creative movement responses. Her research interests include the professional development of early childhood teachers, the music learning of young children, and the relationship between children's music learning and social, emotional, and cognitive development. She has 10 years of experience teaching MusicPlay classes for infants, toddlers, and preschoolers, and holds certification in Early Childhood Music Levels 1 & 2 from the Gordon Institute for Music Learning.
The program is forever grateful to Professor Emeritus Maria Runfola for her years of service to the program and her vision for bringing this program to UB.